Our Partners Experience The Hiller Difference
The importance of fire protection in the life of a business cannot be overstated. Knowing your people, property and assets are protected allows you to focus on your ultimate goal – running a successful company. As your partner in fire protection, The Hiller Companies provides a process that ensures safety, compliance and efficiency. We are dedicated to making sure we take fire safety concerns off your hands and into ours. As your one source for total protection, we understand what it takes to customize a plan to meet your individual needs within the life cycle of fire protection systems, from design and installation to inspection and maintenance, as well as technology upgrades to comply with new standards. Our experience and our process, coupled with our state-of-the-art technology and our dedication to quality service and products make up The Hiller Difference.
What to Look for in a Fire Protection Company: Experience, Process, Service
For more than 100 years, Hiller has been laser-focused on one goal – designing, installing, and servicing the most compliant fire protection systems available. With a century of experience in the fire protection industry, we have gained the confidence of our partners. Whether it's an aircraft carrier or a local airport, a hospital or an urgent care center, locally and globally– Hiller makes the difference.
Our process is one of the aspects that makes us unique in the fire protection industry. Over our long history, Hiller has perfected a tried and true cycle of activities to ensure a smooth transition throughout the development and maintenance of your fire protection systems with your safety as our top priority. Steps include design, installation, commission, customer training, inspection, repair and technology upgrades. Our fire protection engineers on staff provide guidance throughout the process. Through the My Hiller App, powered by ServiceTrade, you can track and monitor each of the steps in the process we use to maintain your fire protection systems.  This application allows for online scheduling, report delivery, eQuotes and access to service history records. Our customers can be assured that access to Hiller through the My Hiller app allows for stronger relationships through better communication, real time perspective on compliance of your systems and timely access to your reports.
The Hiller Process is a tried and true cycle of activities designed to ensure a smooth transition throughout the development and maintenance of your fire protection systems. The iterative steps always begin with safety. Every site visit includes a Job Safety Analysis that involves everyone working on the job. From design, installation and commission to customer training, inspection, repair and technology upgrade, each of the steps can be tracked and monitored by using the power of our My Hiller App for the latest in customer service management. Service tools include scheduling report delivery, online eQuotes, and access to service history records.
THE
HILLER PROCESS

IS ROOTED IN

SAFETY
1.

Design

Using the latest industry research and technology, Hiller designs fire protection and security solutions to meet your specific challenges. From standalone systems to integrated platforms, Hiller has a customized solution that will ensure the safety of your people and your property.
2.

Installation

Our field staff consists of factory-trained and certified professionals who are ready to tackle the most challenging installation environments safely and efficiently. From busy healthcare facilities and heavy industrial and commercial applications to offshore oil rigs, we've got you covered.
3.

Commission

Your safety is our top priority. Before we "hand over the keys" to your new fire protection system, Hiller performs rigorous testing to ensure the system meets the stringent guidelines set forth by the National Fire Protection Association, Coast Guard, American Bureau of Shipping and other approval agencies.
4.

Customer Training

Once your new system is in place, our experienced team of technicians will train your team specifically on how it works and what is needed to keep it running at the optimal level. We are here to support you and the system every step of the way so that you can rest assured your people and property are safe.
5.

Inspection

Your system will need to be inspected periodically. We are here to make sure that happens without delay so that you never have to wonder if safety has been compromised. Whether you have a Hiller-designed system or a system installed by another contractor, we will survey your facility, take an inventory of your fire protection equipment/systems and enter that information into our service management platform to ensure we never miss an inspection deadline.
6.

Repair

Should repairs be needed following an inspection, you will be notified immediately. A properly functioning system is essential to safely protecting lives and property. Our technicians are trained not only to spot system deficiencies, but also to effectively provide a solution to the problem.
7.

Technology Upgrade

As with all technology, advancements happen every day and with fire safety and security systems, it is no different. When your system is no longer meeting industry standards, we will alert you and provide you with options for ways to upgrade your system. Our number one goal is to keep our clients safe and secure.
Service
Enhancing the Customer Experience
Why Now?
Other than loss of life or property from fire, the next biggest risk to your business is being shut down or fined for non-compliance. When Hiller was founded in 1919, compliance, service and maintenance were more difficult to manage because technological service innovation culminated in effective note-taking and filing systems. So, the use of cutting-edge technology to manage customers' fire protection and security needs was rather limited. Now, more than 100 years later, The Hiller Companies is proud to utilize the My Hiller App, powered by ServiceTrade, for the latest in customer service management. Using this software, Hiller can engage in an integrated set of activities to enhance and simplify the customer experience by utilizing:
Service Appointment Scheduling Applications
Electronic Inspection and Service Reports
Online eQuotes
Service History Records
This technological integration not only helps ensure you are in compliance with all regulations by keeping you on schedule for maintenance, service and inspections, it also provides reporting that will prove your compliance during inspections with regulatory agencies.
What's in it for you?
Knowledge is power. And, as your partner in fire protection, that's what we seek to give you – the knowledge to make informed decisions about your fire protection and security systems. With our My Hiller app, you will stay informed every step of the way. You will receive:
Assurance that your routine inspections and services will be completed on time.
Validation that the work that you hired us to do was completed to our high standards and to code.
An after-service report with photos, videos, audio notes that is always online, and always available.
Online access to your service history that can be accessed anytime, anywhere.
eQuotes that contain photos, videos and audio notes about deficiencies so you can make critical decisions about future repairs.
How does it work?
Hiller collects service information before, during and after each service appointment and inspection. Once you schedule your appointment, an experienced Hiller technician will review your records to ensure he or she is equipped to provide you with the needed service.
During the service call, that same technician collects information on a smartphone or tablet to share details about the status of your facility. You may then review a work acknowledgment with the technician at the end of the job to see photos, videos and digital notes of what the technician saw and did as well as any deficiencies that may have arisen.
Online quotes for repairs include all of the media collected for you to review and approve with a click of a button. Once a quote is approved, it automatically becomes a job to be scheduled at your convenience. After-service reports are online, so you can view details about a previous inspection anytime they are needed.
All around the world, Hiller products and installations are protecting lives and property. We are proud to safeguard everything from small businesses to nuclear testing facilities, yachts to aircraft carriers, and gas stations to offshore platforms. No matter how large or small, we will use the same technology and high level of professionalism across every market.
For more information about the Hiller service platform or our range of fire protection offerings, please fill out a form here on our website or reach us by phone at 844.41.HILLER to schedule an appointment.
Hiller Values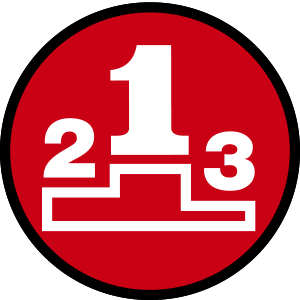 Passion to Perform
We have the passion to perform, and we focus on tangible results. What drives us is a winning mentality; we want to improve continuously, and accept only the best quality. Always and in every situation. We finish the things we start and are prepared to do that extra step. To achieve performance at the highest level, we work closely with our colleagues, customers and business partners. We believe that performance is a team sport.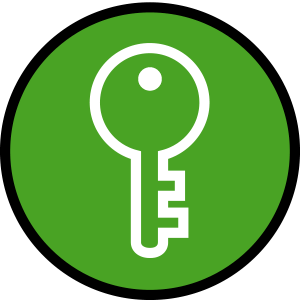 Trust to Act
We are trusted to do our job and we do it decisively. We apply our strengths, take initiative and take ownership for our work. We think not in terms of problems, but of solutions, and we allow room for creativity.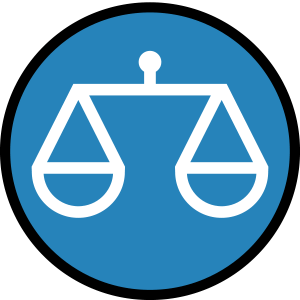 Act Responsibly
We believe in long-term relationships with colleagues, customers and business partners. We are honest, open and direct in what we do, and we support and help one another when necessary. We take responsibility for our actions and the consequences they may have for our stakeholders and surroundings. We believe that our company can and must have a positive effect on social and natural environment.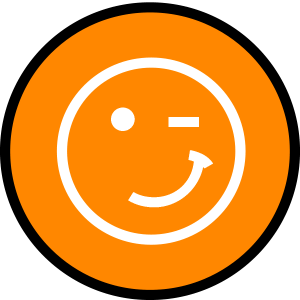 Make it Fun
Work should be enjoyable; that's what we believe and that's how we operate. We are open, informal and optimistic. We can easily approach our colleagues, customers and business partners. We work hard and we share and celebrate our successes with one another.