Uncompromising Safety in All We Do
At Hiller, safety is our greatest value and the guiding force at the core of every job we perform. From start to finish, the safety of our customers, their employees and patrons, and our workers is paramount. Every site visit includes a Job Safety Analysis, and every step in the Hiller Process from start to finish is performed at the highest standards and documented in the My Hiller App. Not only can you be confident that you are up to date on all safety standards by staying on top of service, inspections and maintenance, you can confirm that information with the touch of a button through our online reporting and service records. Our comprehensive safety program goes above and beyond industry standards.
Safety Training/Certifications
New Hire Safety Orientation
OSHA 500, 501, 5400 Approved Instructors
OSHA 10 Construction, Marine, and General Industry
Aerial Lifts
Fall Protection Competent Person
IADC RigPass®
Safety Performance
We manage a comprehensive Safety Program that has helped us record a downward trend of recordable injury rate since 2014 and enabled us to report an injury rate three times below the industry average.
Our Safety Program consists of:
Ongoing Safety Training
Monthly Corporate Manager's Safety Committee Meetings
Branch Audits
Job Site Audits
Corrective Actions
Incident Reporting
Safety Investigations
Return to Work Protocol
Equipment Safety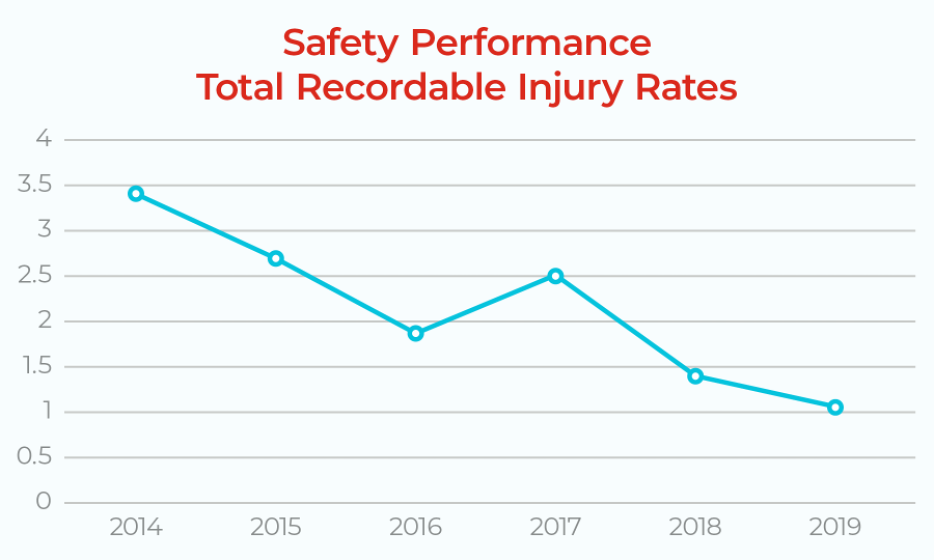 Coronavirus
The Hiller Companies remains open for business as fire protection services have been deemed essential during the COVID-19 pandemic. We are taking extensive precautions as part of our Pandemic Preparedness Plan to keep our employees and our customers safe. Our technicians follow all CDC guidelines.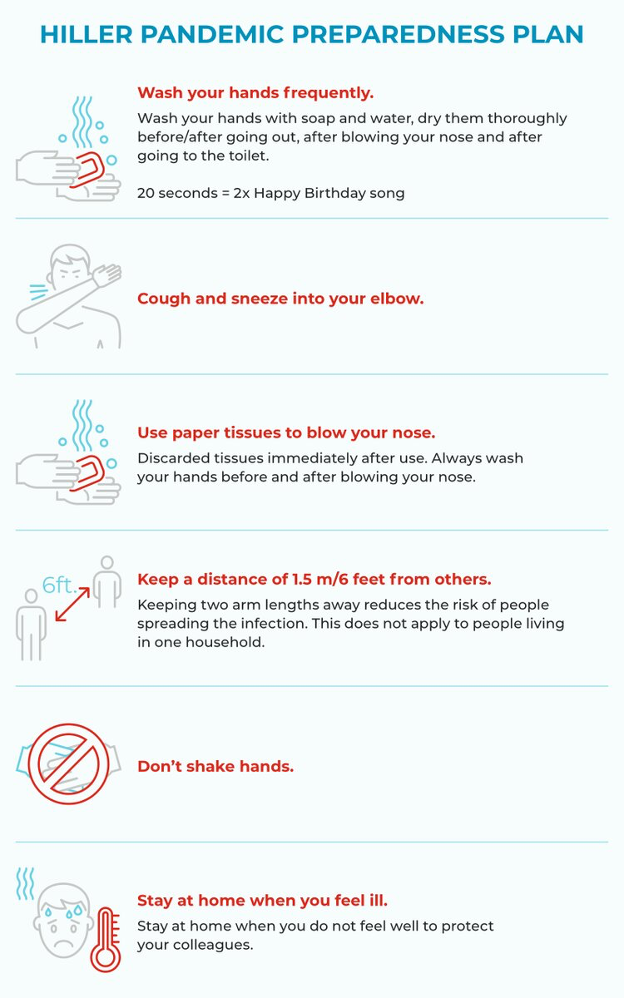 Fleet Safety
All of our drivers are screened prior to being hired. Our employees that are required to drive on the job also receive advanced defensive driver training (PACE). The advanced course requires both classroom and practical evaluations.