News & Updates
Commemorating 100 Years, Hiller Reflects on New Orleans Roots
Apr 17, 2019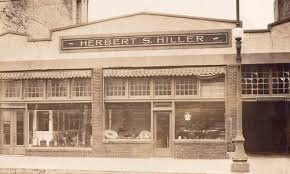 New Orleans, LA – The Hiller Companies, Inc. is celebrating its 100-year anniversary in 2019, and the New Orleans office is where it all began. Founded in 1919 by Herbert S. Hiller, the original shop started as a local business and has expanded to include an international presence with 20 offices across the country.
"When I started with Hiller 40 years ago, it was still a small business based in New Orleans," New Orleans Marine Branch Manager Mike Charleville said. "It was such a close-knit family that if any of the guys were ever short on money, they would help them out. As we have grown larger, we are more of a corporation, but we are still a family."
Charleville has the honor of being the longest-serving employee in the New Orleans branch and said with growth, there have been many significant changes.
"When you go through this kind of growth, you lose a little, but you gain a lot," he said. "It is harder to maintain the closeness we had as a small company, but there are a lot of positive improvements. When I started, the vehicles had no air conditioner, no power steering and AM radio. Now, our vehicles and equipment are first class."
Another longstanding employee, Danny Brown has been with Hiller for 37 years. Brown joined Hiller in 1982 as a superintendent and worked his way up to a project manager, an engineering manager, assistant general manager and finally to general manager. In 2018, he took a corporate position as Manager, Strategic Projects for the Marine Division of The Hiller Companies.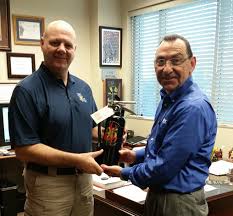 "When I started with Hiller, I thought I would be here a couple of years. My knowledge of fire protection was very limited," Brown said. "The more I became involved and realized that I could see the country and the world, the more I liked it. Most business and residential properties require some type of fire protection. Hiller is a company that provides every fire protection system available. I saw the bigger picture and wanted to make this my career."
This is a common story at Hiller. Not only did Brown work his way up in the company, but in 2012 he was appointed by the Louisiana Governor to the Life Safety and Property Protection Board. The board has the authority to approve all training, certification and examination requirements for licensure for The Office of State Fire Marshal. He currently serves on the Louisiana Fire Marshal's Suppression Board, and the National Fire Protection Association (NFPA) 301 committee representing the Fire Suppression System Association (FSSA), and is President of the Louisiana Automatic Fire Alarm Association
Brown has also witnessed many changes and periods of growth at Hiller requiring the New Orleans office to move three times during his tenure.
"The New Orleans branch is different because this is where it all started," Brown said. "We have been through a lot in New Orleans. We survived Hurricane Katrina, we have hit bumps in the road, but we always come out stronger than before."
With more than 60 employees, the New Orleans branch does it all, according to Brown; but, one unique service they focus on is military fire protection.
"Hiller designed a panel for fire suppression in military vehicles," he said. "We have provided over 3,000 systems for one of the U.S. Army's Armored Security Vehicles."
In addition to fire protection of military vehicles, Hiller New Orleans has played an integral role in the design and fabrication of customizable fire suppression equipment, such as the USCG-approved AFFF hose reel stations. Originally designed in 1978, the AFFF hose reel stations and standalone hose reels remain a key industry offering to this day. Other Hiller innovations include breathing air stations, soda acid and foam hand-held fire extinguishers.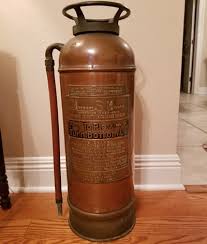 Brown is also proud of the way Hiller gives back to the community. In 2007, The National WWII Museum in New Orleans bought and restored the PT-305 – a boat from the mid-1940s used as a fast attack boat during the war. It took 10 years and 120,000 volunteer hours to get the boat restored and fully operational. Hiller reached out to some of its dedicated vendors and supplied the engine room CO2 fire suppression system, portable fire extinguishers, fire hoses and nozzles. Hiller donated the engineering, project management, field labor, pipe and fittings required to install and certify the systems.
"Hiller is a great company to work for," Brown said. "They believe in giving back to the community and in strong families. These attributes combined with strong customer relations, keep business thriving day in and day out."
Charleville agrees. "We have a lot of employees who've been with us for 20, 25, 30 years who really know what they are doing and are very professional. When you work with good people, you develop good relationships in the company and with your customers. Hiller is full of good people."