News & Updates
Deepwater Horizon – 10 Years Later
Oct 23, 2020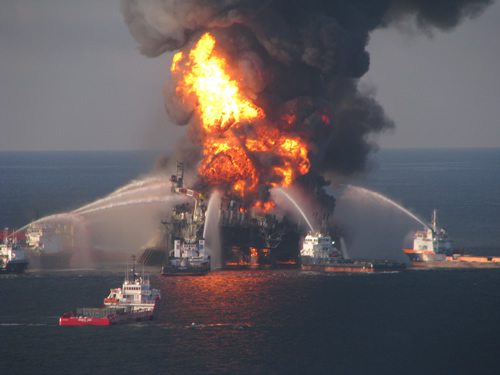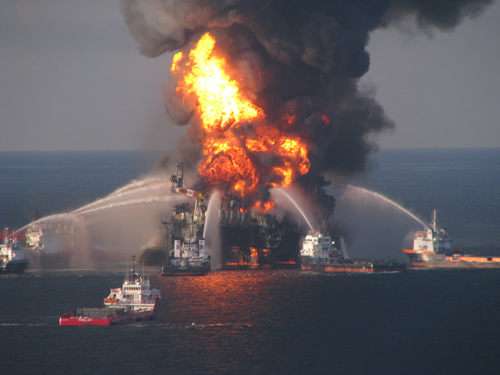 The Deepwater Horizon disaster is one of those events you do not forget, especially if you live along the Gulf Coast. For Hiller, it is particularly memorable because of the part we played in servicing the offshore supply ship, the Damon B. Bankston, whose crew was instrumental in rescuing workers from the rig.
In September 2009, the Deepwater Horizon rig drilled the deepest oil well in history at a depth of 35,050 feet approximately 50 miles off the Louisiana coast. On April 20, 2010, a blowout caused an explosion on the rig that killed 11 crewmen and ignited a fireball visible from 40 miles away. The fire was inextinguishable and two days later, the Horizon sank. This left the well gushing at the seabed causing the largest marine oil spill in history.
On offshore rigs, there is typically a supply ship in the vicinity. In this case, the Bankston was tethered to the Deepwater Horizon waiting for drilling mud to be transferred from the rig. Crew members on the Bankston realized something was wrong when they heard the rumbling sound of methane gas and crude oil shooting up the well bore and through the rig's riser and then the sound of the explosion.
As soon as they realized what was going on, the Bankston crew sprang into action retrieving workers who had jumped into the Gulf of Mexico from the rig to escape the fire. The crew helped rescue 115 survivors that day.
Hiller New Orleans General Manager Mike Charleville and Project Manager Chris Krider remember that time like it was yesterday.
"I came on as a service tech about one week after the accident," Krider said. "One of my first jobs was to go down with a lead tech and do inspection and maintenance to make sure there was no damage since the vessel was so close to the rig when it exploded. I will never forget it."
Charleville said the event was one of the most memorable of his 40-plus years with Hiller.
"That disaster will stand out forever in my career," he said. "And ten years later, we are still seeing the impact. The area west of the Mississippi is still seeing its fishing impacted. Flounder are just starting to come back, and you still can't catch Speckled Trout like you could before this. It was a terrible accident. Just terrible."
Built in 2002, the Bankston was designed with Hiller-installed CO2 and detection systems. We have done the majority of service for maintenance and inspections since then.
"There is a sense of pride in knowing that we had a part in protecting the crew on the Bankston," Charleville said. "It's always a good feeling to know that you are able to protect people during the most dangerous circumstances."
"We are in the business of installing systems we hope are never used," Krider noted adding that when you work offshore, there is nowhere else to go. "When you need them, they have to work. And crews on ships like the Bankston need the peace of mind in knowing they can safely perform their duties."