News & Updates
Hiller Celebrates 100 Years With a Look at the Mobile Branch
Sep 10, 2019
Mobile, AL – As The Hiller Companies celebrates its 100th anniversary this year, we are taking a look at the Mobile branch, which holds a unique place in the growth and evolution of the company. As one of the largest and oldest branches, Hiller Systems Mobile represents innovation, experience, growth and community.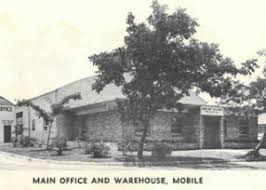 "Mobile is a very special place for Hiller," Chairman of the Board Duncan Greenwood said. "We have a lot of employees with longevity here and have seen a lot of growth and change. Technology has opened the industry up for more and more opportunities, and the Mobile branch has shifted from a primarily marine-based operation to a more even distribution of marine, offshore and commercial business."
Founded in 1919, The Hiller Companies opened its first office in New Orleans, Louisiana. In 1946, Jack Cocke and Company (JACO), another fire protection company, opened in Mobile and expanded to Pensacola, Florida and New Orleans. In 1981, Hiller purchased JACO and in 1988, Hiller headquarters was moved from New Orleans to Mobile.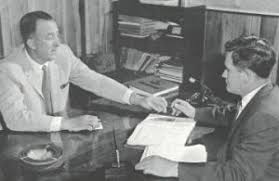 While Hiller is headquartered in Mobile, the local operational branch itself is one of the largest branches and employs more than 100 people. Mobile specializes in comprehensive fire detection and suppression solutions for commercial, marine, and military and government sectors.
"In the Mobile complex, we have done a lot of marine work. We are proud that our systems are on every combatant ship in the Navy," Greenwood said. "But we have also worked on subway systems and brought Securiplex water mist technology to this branch. That has opened a lot of doors for us."
Greenwood, who served as President and CEO from 1981 to 2013, has been with the company for more than 40 years and believes that the modernization of the fire protection industry has greatly contributed to growth and opportunity. Bill Roberts, Director of Marine Engineering, agrees.
"I started here when Hiller was still JACO. I was on the ground floor when computers came to pass," Roberts said. "I helped develop flow calculations with the Walter Kidde Company so the people writing the code could write it correctly. We originally did these calculations by hand. Can you believe that? Duncan and I both did them by hand. It's mind boggling how far we have come."
Roberts is proud of the legacy the Mobile Branch has and his participation in it.
"I designed the fire suppression systems in the early 70s and 80s for several classes of navy ships. Many of these systems are still in use today," Roberts said. "I am proud to be a part of our strong and enduring relationship with the military."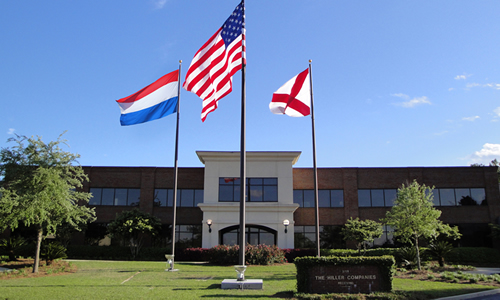 As one of the oldest branches in the company, the Mobile branch benefits from many long-term, dedicated employees. Some have been with the company since the JACO days. One such employee is Marine Sales Manager Greg Bloch who has been with Hiller for more than 50 years.
"I started with Jack Cocke in 1969. My job was the lowest you could go – pipefitter helper. I couldn't even see the top from there," Bloch said. "Was there A/C in the trucks? No way! Radios? No way! I started at $2.50 an hour and worked my way up."
"Back in the day, I knew Jack Cocke – we just hit it off. He was a hard worker, and it wasn't unusual to see him out on the job grabbing a pipe wrench to give you a hand. Duncan Greenwood also played a pivotal role for me. When I was uncertain of my future after Hiller bought JACO, Duncan was the one who made me a deal at a Sunday night dinner. He really knew how to bring out the best in people."
Bloch worked his way up from pipefitter helper to pipefitter to supervisor to project manager/production manager. He has been a Marine Sales Manager since 2000, and he sees a bright future for Hiller Mobile. Duncan Greenwood agrees.
"For me, it all flows back to the people," Greenwood said. "While modernization has made things faster and easier, without the people we have at Hiller, we would not be successful. We are always looking for that balance of youth and experience in our workforce to continue to grow."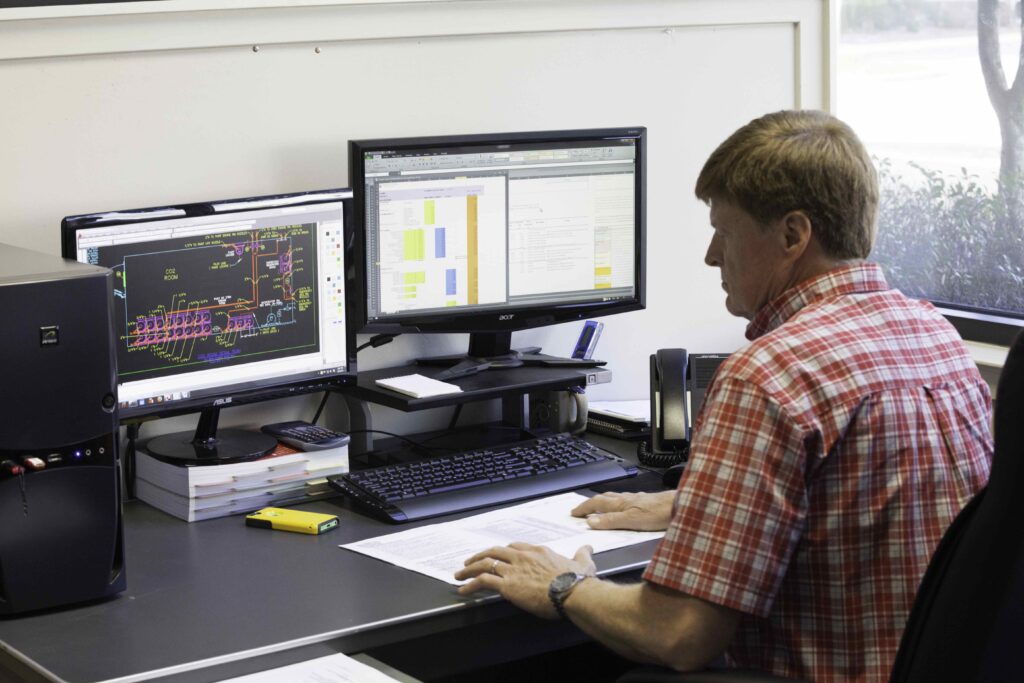 Roberts looks forward to the future and after more than four decades at the company, he still feels excited to come to work every day.
"I love my job. I love what I do, and the gratification of knowing my systems could save someone's life keeps me vested," he said. "I told Duncan that if I ever get unhappy or if my work stops being fun, I will shake his hand and walk away. That hasn't happened in more than 40 years."
The Mobile branch consistently enjoys growth year over year. Its strength and experience in the government and commercial marine industry as well as in health care and other verticals forecasts that this growth will continue. Hiller Mobile's combination of experience and innovation ensures a strong future for both employees and customers alike.