News & Updates
Hiller Fort Walton Beach Branch Moves to Freeport, Florida
Jan 15, 2020
Freeport, FL – The Hiller Companies is pleased to announce the relocation of the Fort Walton Beach, Florida branch office to Freeport, Florida as of January 1, 2020. This office serves the Florida Gulf Coast from Fort Walton Beach to Tallahassee.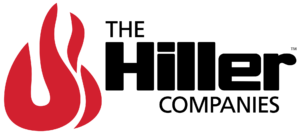 "Looking at the growth of Freeport and the growth of the company, it made sense to move to a more central location where we could better service all of our customers," Freeport Branch Manager Jeff Adams said. "The new building is twice as large as the old location."
The new space offers 5,000 square feet of office space and 4,000 square feet of warehouse space. Hiller Freeport is also in the process of building a training center with plans for completion by this summer.
"The training facility will house a conference training space as well as a facility for technicians to stay up to date on the latest technologies in wet sprinkler systems, dry sprinkler systems, fire alarm systems and clean agent systems," Adams shared. "We are excited to be able to bring more training and education to our Hiller employees as well as the local fire community."
Hiller Freeport will host a grand opening in the spring and will invite clients, fire marshals and other industry representatives to tour the facility and learn more about plans for the training facility.