News & Updates
Hiller Reaps Fruits of Intercompany Partnerships with Military Contracts
Oct 9, 2020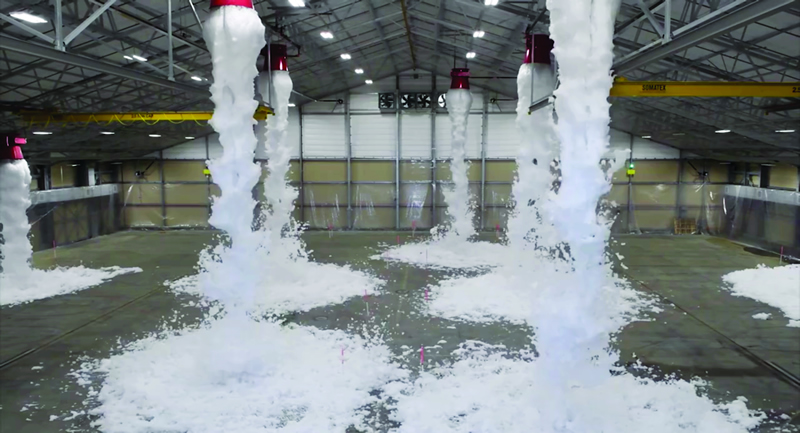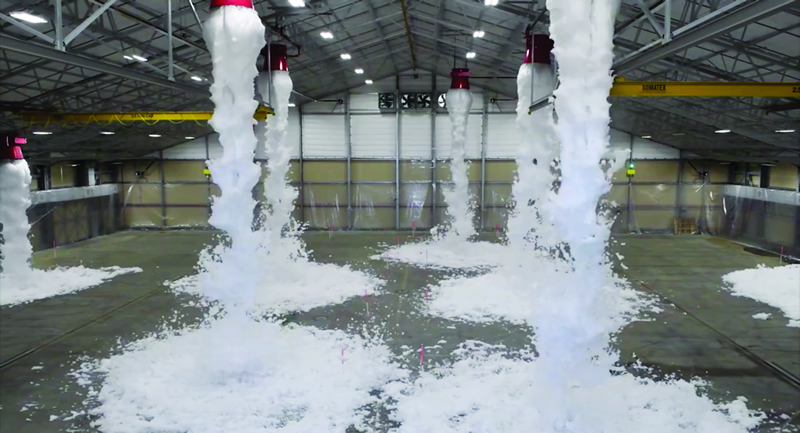 The Hiller Companies historically has had a strong relationship with the U.S. military. That relationship continues with our project at Edwards Air Force Base in California building four relocatable, membrane aircraft hangars alongside Cocoon Inc. These portable aircraft hangars are less expensive, take less time to build and can be relocated at a price significantly lower than a new build which makes the Hiller/Cocoon partnership and offerings appealing to the military.
"This venture is a part of our 1Hiller collaboration between our branches across the country," Hiller Fire Protection New England General Manager Jeffrey Kidd said. "Because of the location of Edwards, it made sense to partner with American Fire Equipment, our division in Arizona, for this project. When we facilitate a project from start to finish, we are able to streamline and offer better pricing than we could with subcontractors, which makes our packages more appealing. We are starting to reap the fruits of intercompany partnerships with our growth and expansion over the last few years."
Kidd said that partnering with other Hiller branches on projects like this one allows Hiller broader offerings across the country than one branch can offer and makes for a smoother process for clients.
"We bring together turnkey solutions which include many of our disciplines – fire alarms, mass notification, fire sprinklers, foam, fire supplies, etc.," he said. "We create one package with one price under the fire protection umbrella. We engineer each solution before we bring it to a customer. I don't like guessing, so we do a lot of upfront work so that we know when we bring it to fruition, it will work and meet codes."
The Edwards AFB project includes building four aircraft hangars – two for B-52s and two for autonomous drones. The first two hangars, already constructed, house the B-52s that are a part of the AGM-183A Air-Launched Rapid Response Weapon (ARRW) program. This program is a rapid prototyping project aimed at delivering a conventional hypersonic weapons capability to the Warfighter in the early 2020s. The weapon system is designed to provide combatant commanders the capability to destroy high-value, time-sensitive targets. The final captive-carry test for this hypersonic weapon was conducted off the Southern California coast on August 8th.
"This is a major milestone for the program, the team and our Air Force," Brigadier General Heath Collins, Air Force Program Executive Officer for Weapons said in a press release. "ARRW is the first step in bringing game-changing hypersonic capabilities to our Warfighters."
Each of the first two hangars took about 18 months to complete. This is half the time it takes to build a hard side hangar. The second two hangars will house autonomous drones and present a unique challenge because cranes must be suspended from the ceiling to accommodate the drones. The third hangar is almost complete and will be finished in record time. The fourth hangar is ready to begin construction as soon as the foundation is ready.
"With government contracts, there is a greater sense of urgency," Kidd said. "The Cocoon/Hiller partnership was the best option for this and other military projects because we appreciate the speed with which the military needs to get things done, and we have a unique offerings that can meet that need. The military is the bloodline of what we do."
Kidd looks forward to continuing to grow Hiller's relationship with the military.
"We are seeing interest from other Air Force groups," Kidd said. "Because of the quality of our work, because of our dedication to staying on budget and completing jobs on time, because of the quick turnaround and the ability to relocate these hangars in the case of base closings, we expect Hiller will have a bright future on many more projects."