News & Updates
The Hiller Companies Announces the Purchase of American Fire Technologies
Jul 2, 2019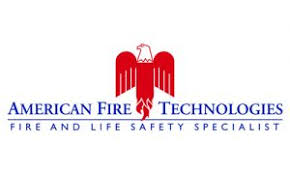 The Hiller Companies is pleased to announce the purchase of American Fire Technologies (AFT) in Wilmington, North Carolina. AFT was welcomed into the Hiller family on June 28, 2019.
"As Hiller continues to grow, we look for opportunities to expand our offerings and expertise. American Fire Technologies strengthens Hiller's special hazard fire suppression, detection and design capabilities while expanding our market along the East Coast," Hiller CEO & President Patrick Lynch said. "AFT gives us deeper reach into many key verticals regionally and across the country."
American Fire Technologies supports commercial, educational, governmental, industrial, medical and utilities markets nationally and internationally in the areas of suppression, detection management and design. Their professionals have expertise in fire safety and special hazard systems and are dedicated to providing customers with the latest technologies and state-of-the-art products.
Hiller plans to maintain all of AFT's management, staff and technicians, so customers can continue to count on the dependable and professional services they have always received. This will ensure a seamless transition of AFT to a division of The Hiller Companies.
"We are excited to become a part of the Hiller team," Paul Hayes, AFT CEO said. "We believe that together, American Fire Technologies and Hiller will offer our customers the excellence they have come to expect by continuing to deliver quality and value. We will also be able to grow our offerings and expand our service with the strength of the Hiller family behind us."