News & Updates
The Hiller Companies Announces the Purchase of Carolina Fire Control, Inc.
Sep 1, 2021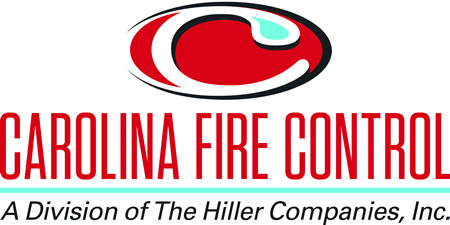 Concord, North Carolina – The Hiller Companies is pleased to announce the purchase of Carolina Fire Control, Inc. (CFC) on September 1, 2021. CFC is headquartered in Concord, North Carolina.
"Hiller is fortunate to be experiencing a growth period, and we are very pleased to expand our offerings through the knowledge and expertise provided by the great folks at Carolina Fire Control," Hiller President Jeff Birch said. "This acquisition brings us an excellent opportunity to expand Hiller's broader portfolio of fire protection services in the growing Charlotte market."
Founded by John and Jeff Sossoman in 1989, CFC specializes in fire sprinklers, and they design, fabricate and install systems. From a 30,000 square foot, state-of-the-art fabrication facility, they service customers across the southeast with their NICET-certified engineering staff and offer the latest 3D building information modeling fire system designs.
The acquisition of CFC allows Hiller to expand coverage and provide a broader range of services to all customers. At this time, Hiller plans to maintain all of CFC's management, staff and technicians. This transition will continue the dependable and professional services their customers have come to expect.
Previously serving as COO, David Kepley will transition to the role of General Manager of CFC.
"We are excited to be a part of the Hiller team," Kepley said. "We believe we will provide a strong presence in our region for Hiller, and in turn, we will have the support of a company with a proven record and exciting trajectory."